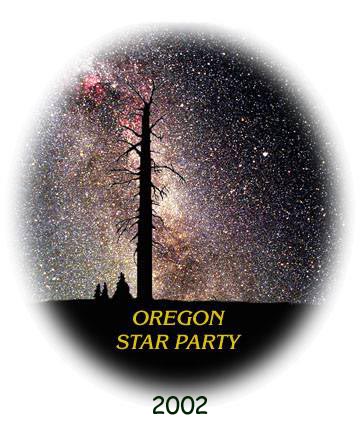 Oregon Star Party, August 8 - 11, 2002
Indian Trail Spring in the Ochoco Forest east of Prineville, Oregon.
This was our first star party, and what an event it turned out to be!
We arrived the day before the official start day and were surprised to see how many were already there. Weather and seeing conditions were excellent despite forest fires in that part of the state. The 5,000 foot elevation provided some great viewing.
Total attendance was estimated at nearly 800 people.

Enjoy the photos!
Ken and Diane Martin