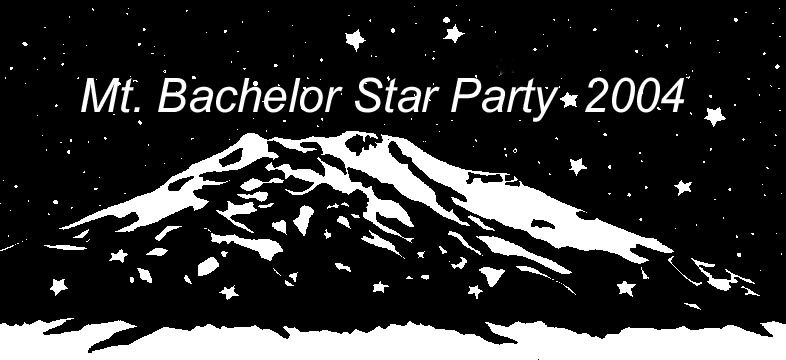 Mount Bachelor Star Party
July 14 - 17, 2004

Held at the Sunrise Lodge this year, rather than at the West Village as in 2002,
the Mount Bachelor Star Party was well attended. A complimentary hot dog and
hamburger BBQ on Wednesday evening provided a great way to meet everyone including
the always friendly and helpful staff from the Sun River Nature Center.

Weather was warm during the day, and not too cold at night. Wednesday and Thursday night
provided good seeing conditions. Friday night's conditions were fairly good, but by
Saturday night clouds moved in with light rain by midnight.

As usual, the evening programs before dark were informative and a highlight of the event
was a Tele Vue eyepiece trial night, where everyone could try various eyepieces in their
own telescopes for evaluation before possible purchase.